Mitsubishi used to be one of the leading Japanese car manufacturers, alongside the likes of Honda and Toyota. Despite losing some ground to its competitors over time, Mitsubishi has maintained its reputation for producing reliable vehicles. This dedication to quality is evident in their compact three-row SUV, the Outlander, which upholds the brand's legacy of dependable motoring.
While it's nowhere near as popular as the likes of the Honda CR-V, Nissan Rogue, and Mazda CX-50, the Outlander is certainly holding its own in the compact SUV market. This SUV is often lauded for its posh interior, generous cargo space, and a long list of standard features. Plus, it's one of the few compact SUVs that still offer a third-row seating option – whether that third row can accommodate grown adults is another story.
If you're interested in this compact SUV, you're likely thinking: how long do Mitsubishi Outlanders last? Knowing the potential lifespan of your Outlander helps with financial planning, like budgeting for future replacements or major repairs. Furthermore, if you know that your Outlander has a lifespan of, say, ten years, you can start saving for a new vehicle well in advance.
Just How Reliable is the Mitsubishi Outlander?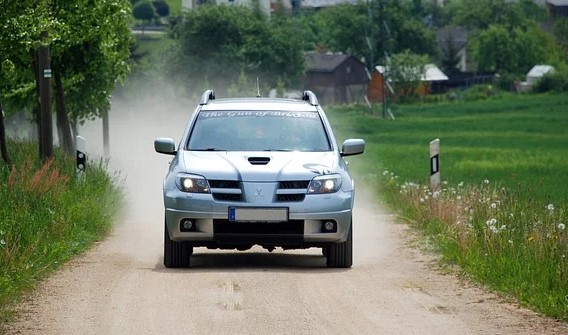 How long do Mitsubishi Outlanders last? We'll get better context by understanding the reliability of the Outlander first. After all, a reliable vehicle is more likely to have a longer lifespan than one with lots of reliability problems.
Having said that, the Mitsubishi Outlander is highly reliable, with a pretty good track record in terms of ratings and consumer feedback. According to RepairPal, the Outlander has an average reliability rating of 4.0 out of 5.0, putting it squarely in 8th place out of 26 compact SUVs. In addition, the Outlander has an average annual repair cost of $519, which is the average for the segment. Meanwhile, WithClutch rated the Outlander an impressive score of 68.9, which is considered "very reliable" by the website.
On the other hand, owners over the internet are also reasonably positive about the Outlander's reliability. Based on the discussions from the Mitsubishi Forum, many people have expressed satisfaction with the Outlander's reliability. One person mentioned having their '08 XLS V6 for over 63,000 miles with only routine maintenance needed. In contrast, another with an '07 model at 24k miles only faced minor build quality problems but no significant issues.
Some users did point out minor issues. For example, one user mentioned issues like hood dents, paint being sandblasted off lower doors, and worn-out front tires after 20k+ miles.
However, remember that the Outlander's reliability can vary by model year. Unfortunately, some Outlander years have questionable reliability and must be approached with caution. For instance, the 2016 Mitsubishi Outlander suffered from automatic transmission failure, which may happen at around 40,000+ miles with the proposed fix of replacing the transmission entirely.
How Many Miles Can a Mitsubishi Outlander Last?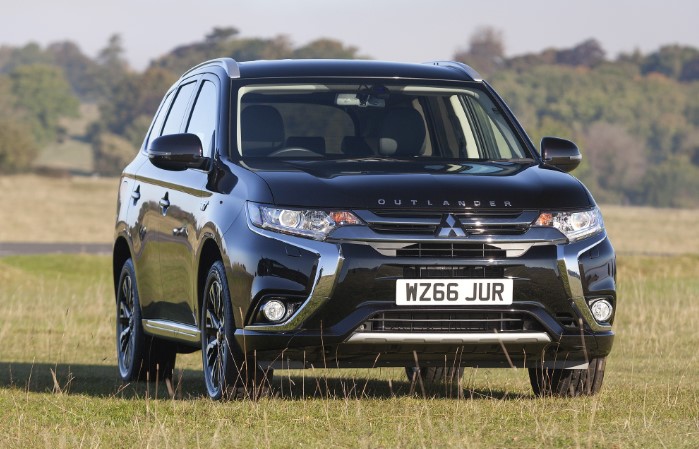 Fortunately, the reliability of the Outlander has served its life expectancy rather well. Due to the reliable nature of the SUV, it's more likely to have major issues later rather than sooner. With that said, The Mitsubishi Outlander can last between 200,000 to 300,000 miles if it's well-maintained. Some owners have even reported reaching 400,000 miles, which is nothing short of incredible.
The web is also littered by Outlander owners who have shared their SUVs' impressive lifespan. One Mitsubishi Forum user mentioned they are still using their Outlander at 250,000 miles. Despite facing health challenges, given their current usage, they anticipate the vehicle will last a few more years. Another owner shared that their 2012 Outlander LS (V6) has clocked around 110,000 miles. They've owned and regularly maintained it since it was a year old. Lastly, another person stated that their 2007 Mitsubishi Outlander 6 cylinders has surpassed 300,000 kilometers and still runs smoothly.
Overall, owners generally have a favorable view of the Outlander's longevity. As always, regular maintenance and timely repairs contribute to high mileage experiences.
The Most Reliable Year for the Mitsubishi Outlander
Not all Outlander years are reliable. In fact, several used Outlander model years must be avoided. We walk you through several Outlander generations and determine the most reliable Mitsubishi Outlander you can buy as used or avoid altogether.
How Many Miles are Too Many for a Used Mitsubishi Outlander?
When considering purchasing a used Mitsubishi Outlander, it is vital to take the mileage on the odometer into account. However, it should not be the sole factor in your decision-making process.
Low Mileage (less than 50,000 miles): The Outlander is relatively new and should have most of its life ahead. Check for any recalls or manufacturer updates. Even more recent models can have issues that are addressed by the manufacturer. It's also likely that the Outlander is still under warranty, which is always a plus.
Moderate Mileage (50,001 – 100,000 miles): This is a crucial range for many used vehicles requiring regular maintenance. Ensure major services, like transmission fluid changes and spark plug replacements, have been performed.
High Mileage (100,001 – 150,000 miles): An Outlander in this range might still have a lot of life left, but it's essential to be thorough in your inspection. Check for wear and tear on parts like the suspension, brakes, and tires.
Very High Mileage (150,001 miles and above): Remember that a car with high mileage could be approaching the end of its lifespan or have been maintained exceptionally well. A thorough inspection of the Outlander is a given. During the inspection, it is crucial to check for rust, listen for any unusual noises, and test all the electronics to ensure they are working correctly.
Is a Used Mitsubishi Outlander a Worthy Investment?
How long do Mitsubishi Outlanders last? Hopefully, this quick guide has answered your questions. The Mitsubishi Outlander is a reliable, long-lasting compact SUV that delivers on many fronts. Though it can achieve impressive mileage if adequately maintained, it's crucial to remember that purchasing a high-mileage unit can be a gamble. Therefore, before signing the dotted line for a used Outlander, it's essential to conduct extensive research, carefully inspect the car, and consider its maintenance history.