If you're considering purchasing a used Audi A8 and want to ensure reliability, it's essential to be aware of which model years are the most dependable. The Audi A8 is a full-size luxury sedan known for its combination of style, performance, and advanced features. In this guide, we'll provide you with information on the most reliable years for the Audi A8, as well as the years to avoid and common issues to watch out for.
Most Reliable Years For The Audi A8
When it comes to reliability, some model years of the Audi A8 stand out as particularly dependable. These years have received positive reviews from customers and are known for their reliability:
2015 Audi A8
2016 Audi A8
2017 Audi A8
2020 Audi A8
2021 Audi A8
2022 Audi A8
If you're looking for a reliable Audi A8, these six model years are your best choices. They offer a combination of luxury, performance, and few customer complaints, ensuring a satisfying driving experience with fewer trips to the repair shop.
Are Audi A8s Generally Reliable?
While there are many quality years available for the Audi A8, its overall reputation for reliability varies. Some years perform exceptionally well, while others have had more issues. On average, the Audi A8 ranks decently in terms of reliability among Audi models.
According to whatcar.com, the Audi A8 has a reasonable reputation for reliability, ranking 7th out of 19 Audi models. While it may not be the best, it's far from the worst. If you stick with the most reliable years, you can expect a satisfying ownership experience.
Least Reliable Audi A8 Years
Not all Audi A8 years are created equal, and there are certain years you should avoid due to known issues and complaints. The following model years have received the most complaints and are considered less reliable:
2003 Audi A8
2004 Audi A8
2005 Audi A8
2011 Audi A8
2012 Audi A8
2013 Audi A8
These years had the highest number of customer complaints, with issues ranging from timing chain problems to start-stop defects and oil-related issues. Owning one of these years might result in higher maintenance costs and more frequent repairs.
Maintenance Costs for Audi A8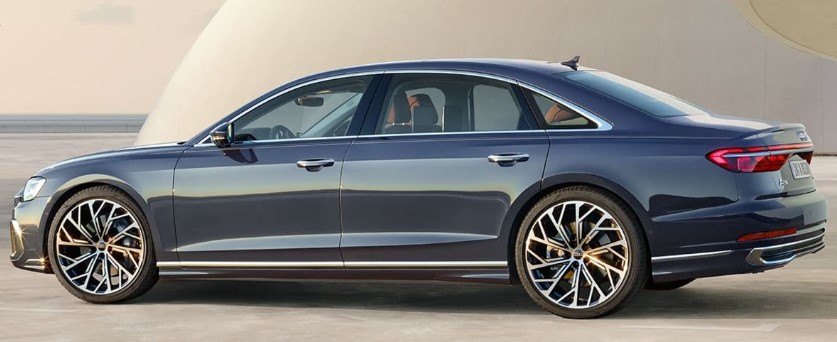 According to caredge.com, the average maintenance cost for an Audi A8 over the first ten years of ownership is approximately $9,895. This cost is relatively lower than the industry average for luxury sedans, saving you around $2,000 compared to competitors.
While Audi A8s generally don't require frequent repairs, when issues do arise, they can be more costly due to the luxury nature of the vehicle. Regular maintenance and proper care are crucial to avoid unexpected repairs and keep your Audi A8 running smoothly.
Most Reliable Audis Overall
If you prioritize reliability and are open to other Audi models, there are several Audi vehicles that are known for their dependability. According to carvertical.com, the following Audi models are among the most reliable:
Audi A3
Audi A4
Audi A6
These models consistently outperform the Audi A8 in terms of reliability. If dependability is your top priority, consider exploring these options within the Audi lineup.
Common Audi A8 Problems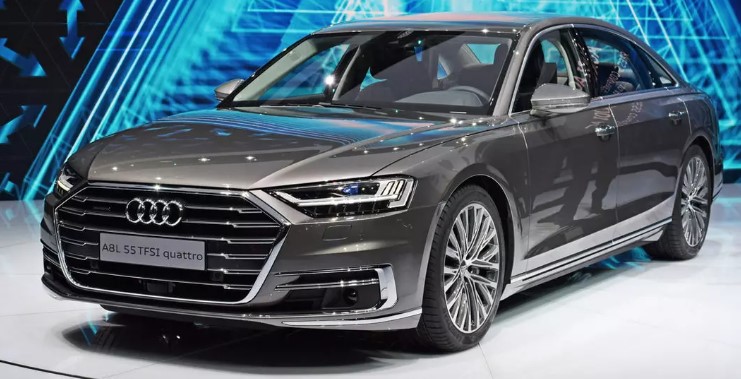 Regardless of the model year, some common issues can occur in Audi A8s. It's essential to be aware of these problems, as they may arise in both reliable and less reliable years:
Timing chain rattle
Air temperature sensor failure
Water in the footwell
Keep an eye out for these issues, especially if you're considering an Audi A8.
Is the Audi A8 Worth It?
The Audi A8 is an excellent choice if you're in the market for a full-size luxury sedan that combines style, performance, and advanced features. While it may not be the absolute best in terms of reliability among Audi models, it offers a compelling package if you stick with the most dependable years.
In conclusion, if you're looking for a reliable used Audi A8, we recommend considering the 2015, 2016, 2017, 2020, 2021, or 2022 model years. These years strike a balance between luxury and dependability, offering a satisfying driving experience with fewer maintenance concerns. We hope this information helps you make an informed decision when choosing the right used Audi A8 for your needs.