Purchasing a tractor is no small decision, and with so many options on the market, it can be difficult to know which one is right for you. The John Deere 1025R is one of the most popular compact tractors available today due to its impressive engine power, maneuverability and build quality. By reviewing all of its features carefully, you can determine whether or not this model will fit your specific needs in order to make an informed purchase decision.
The Ultimate John Deere 1025R Review: Is It Worth the Investment?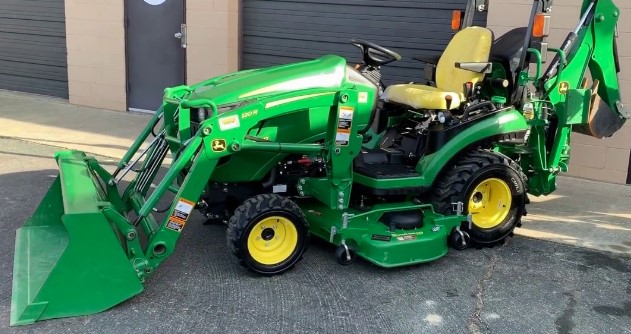 Engine and Transmission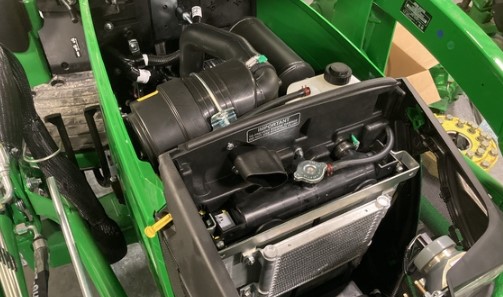 The John Deere 1025R is a reliable and efficient tractor, equipped with a 1.0-liter three-cylinder diesel engine which delivers 23.9 horsepower. The two-range hydrostatic transmission ensures smooth control over the speed and direction of the machine, allowing for a top speed of 6.5 miles per hour for various tasks around the farm or home. The John Deere 1025R offers great versatility in an easy to use package that can handle even the toughest jobs with ease.
Maneuverability and Versatility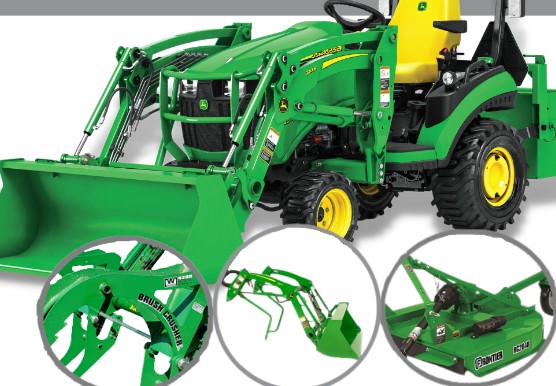 The John Deere 1025R is a powerful and versatile machine that stands out for its maneuverability. With a tight turning radius of just 7.5 feet, the tractor can easily move through small spaces, making it ideal for navigating narrow pathways or passages. Additionally, the four-wheel drive ensures excellent traction on challenging terrain – whether you're in mud or sand.
Furthermore, the John Deere 1025R offers incredible versatility and can be adapted to meet almost any job requirement with its three-point hitch capable of lifting up to 681 kilograms as well as optional loader and backhoe attachments. This means that it can handle even more tasks than your average garden tractor, such as mowing grass, ploughing farm land, tilling soil and much more – making this one of the most efficient pieces of machinery around today.
Comfort and Convenience
The John Deere 1025R provides a comfortable, convenient experience for users. Its spacious operator platform and adjustable seat offer maximum comfort while operating the tractor. Furthermore, optional features such as cruise control and tilt steering make it easier to use over extended periods of time, providing an improved overall user experience.
Maintenance and Support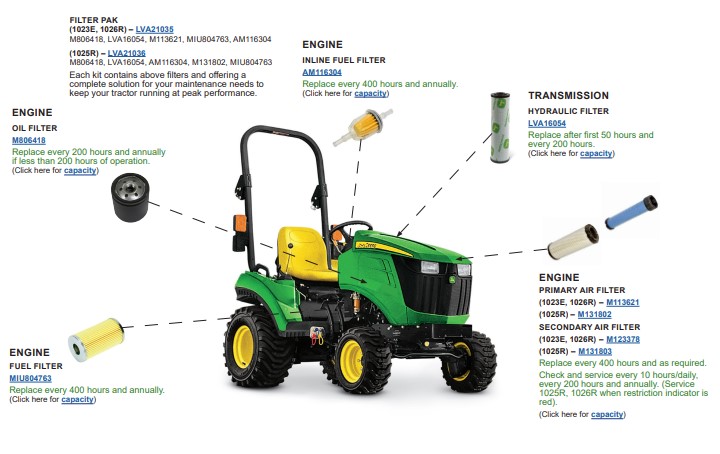 John Deere is a globally renowned brand in the agricultural industry. They provide unparalleled support and maintenance for their products, with their 1025R model featuring a comprehensive two-year/120-hour warranty. Customers of John Deere have access to excellent service and support from experienced dealerships who are committed to providing the best possible experience.
Is It Worth the Investment?
The John Deere 1025R is an exceptional investment for anyone requiring a compact tractor. Its fuel-efficient engine, maneuverability, versatility, comfort and convenience make it stand out among the competition. Combined with its reliable support, the John Deere 1025R is an ideal choice for homeowners, small farmers and anyone needing a dependable and efficient tractor.
John Deere 1025R is an ideal choice for those seeking a compact tractor that can do many jobs. It has the power to handle numerous tasks and comes with all of John Deere's legendary reliability and performance. Those interested in this machine should contact their local John Deere dealership today to arrange for a test drive and experience the superior capabilities of the 1025R first-hand.